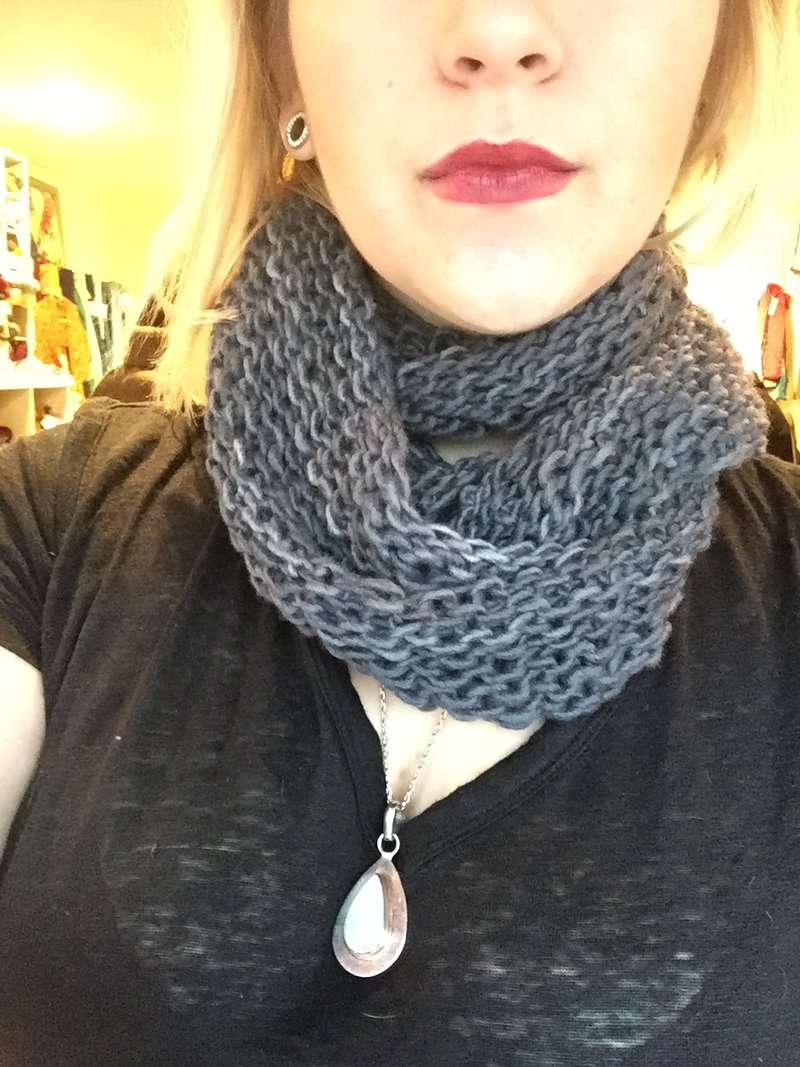 Knit your own Brynfinity with the pattern below or order one hand knit by us! Order Here!

Materials

-One skein of of worsted weight yarn (~210 yards)
-Size 15, 32 inch circular needles
-Tapestry needle
Directions
Cast on 102 stitches using 'basic cast on'
Join in the round, careful not to twist and place marker
Knit the first round
Row one: *K2, P2, Repeat from *
Row two: *P2, K2, Repeat from *
Repeating Row 1 and 2, work in the round until you have desired width or enough yarn left to bind off**
** Bind on with a stretchy cast off:
Brynfinity shown is wrapped 3x, typically measure 55"x8" wide when knit loosely.